Coasteering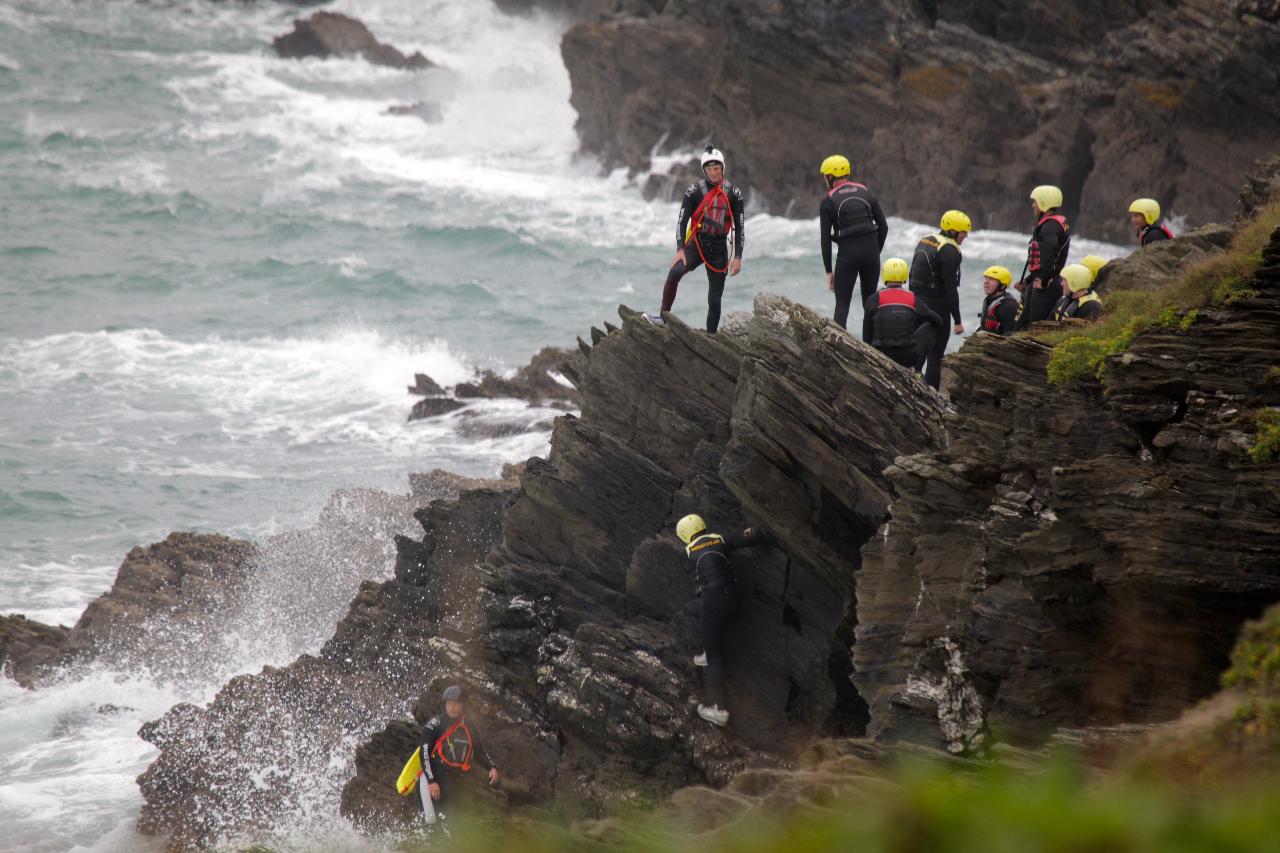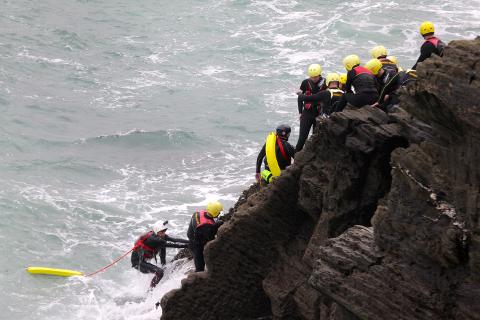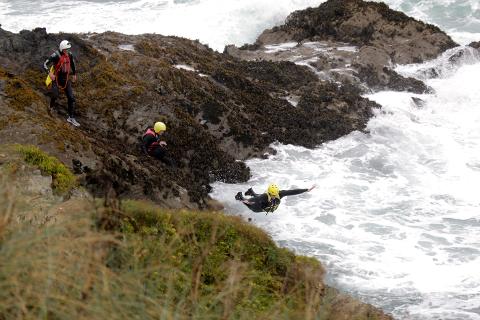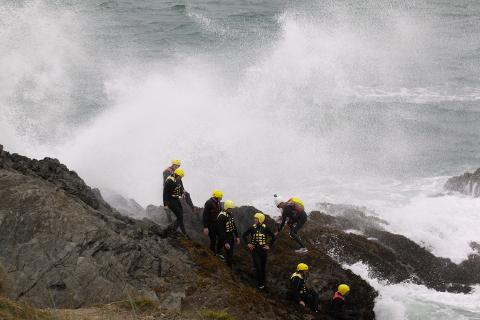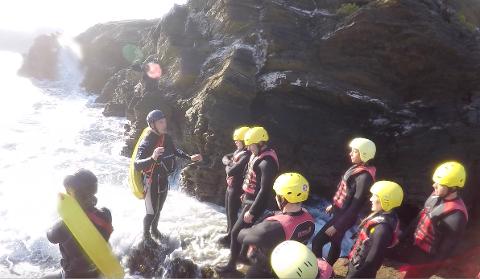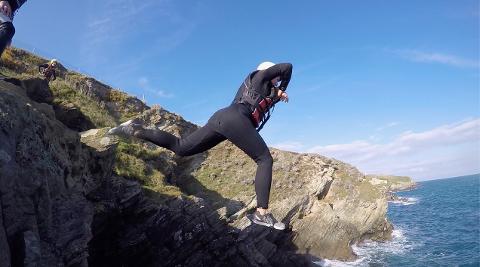 Duration: 3 Hours (approx.)
Location: Newquay , Cornwall
Product code: Coast-001
Coasteering -
Coasteering in Cornwall with The SUP Surf Co.
Explore the wild coast of Cornwall in its unique and untamed beauty. Join one of our coasteering Cornwall adventures, experience the great history of the South West by immersing yourself in & wild swimming through old smugglers tea caverns, caves, spot incredible marine life, negotiate natural rapids and whirlpools before attempting adrenalin-fuelled sea cliff jumps. There are a selection of different jumps ranging from 1-6 in order of height, 1 being the smallest and 6 the highest. You choose which you'd like to jump from! This activity can be as exhilarating or as mellow as you'd like it to be.
All coasteers last 3 hours and cost £45pp.

We offer a range of different coasteers,
1.The Eco Coastal Coasteer Tour - designed to bring about awareness of our natural surroundings, leave this tour rejuvenated and filled with knowledge of our Cornish heritage and the vast bio marine diversity this area has to offer. All ages welcome, max 40 guests per group.

2. The South West Coastal Coasteer challenge - for those looking for a proper rush and adrenaline fix, this babies for you! Exhilarating jumps of up to 20m, push your boundaries and feel alive! Then back to base at The Walkabout Followed by a the finest, most famous Cornish Cider, 'Rattler' to chase this amazing 3 hour adventure!
3. Family & Friends Coasteer - for families looking to take time & make memories with the special people in their life! This is a private guided coasteering tour aling the cliffs at the Gazzle, a two minute walk from the Walkabout where we are located on site.
4. Monster SUP & Coasteer Combo - combine Monster SUP fun and games with cliff jumping and you've got the perfect activity for a day out whether it's your birthday, family occasion or just a reason to outdoors for some fun, we'll guide you through from the waters edge until you're safely back at base with an ice cold frosty in your hand! Suitable for all ages, schools, universities, special occasions, stag and hen groups, military and CrossFit training! Adapted to your groups requirements.
5. Stag & Hen Heaven Coasteer - we'll suit the guilty party appropriately, as colourful as possible to ensure your photos are Instagram worthy! After this amazing cliff jumping adventure we'll take you back to our site at Walkabout and provide you all with a glass of lovely bubbly!
For alternative itineraries and adding on to products please call us and we can customise your booking to suit your requirements!